HVAC Contractor & Plumber in Spencer, SD
Responsive 24-Hour Emergency Plumbing, Heating & Air Conditioning Service Since 1983
At Copper Cottage, we are proud to provide quick and dependable plumbing, heating, and AC services. Our team is highly trained and experienced, and we have been serving the residents of Spencer and surrounding communities since 1983.
We have been working to provide elite level home plumbing and HVAC service in Spencer for more than 35 years. We are a service leader in the community, and our team continues to grow because we are committed to elite customer service and the highest quality plumbing and HVAC services.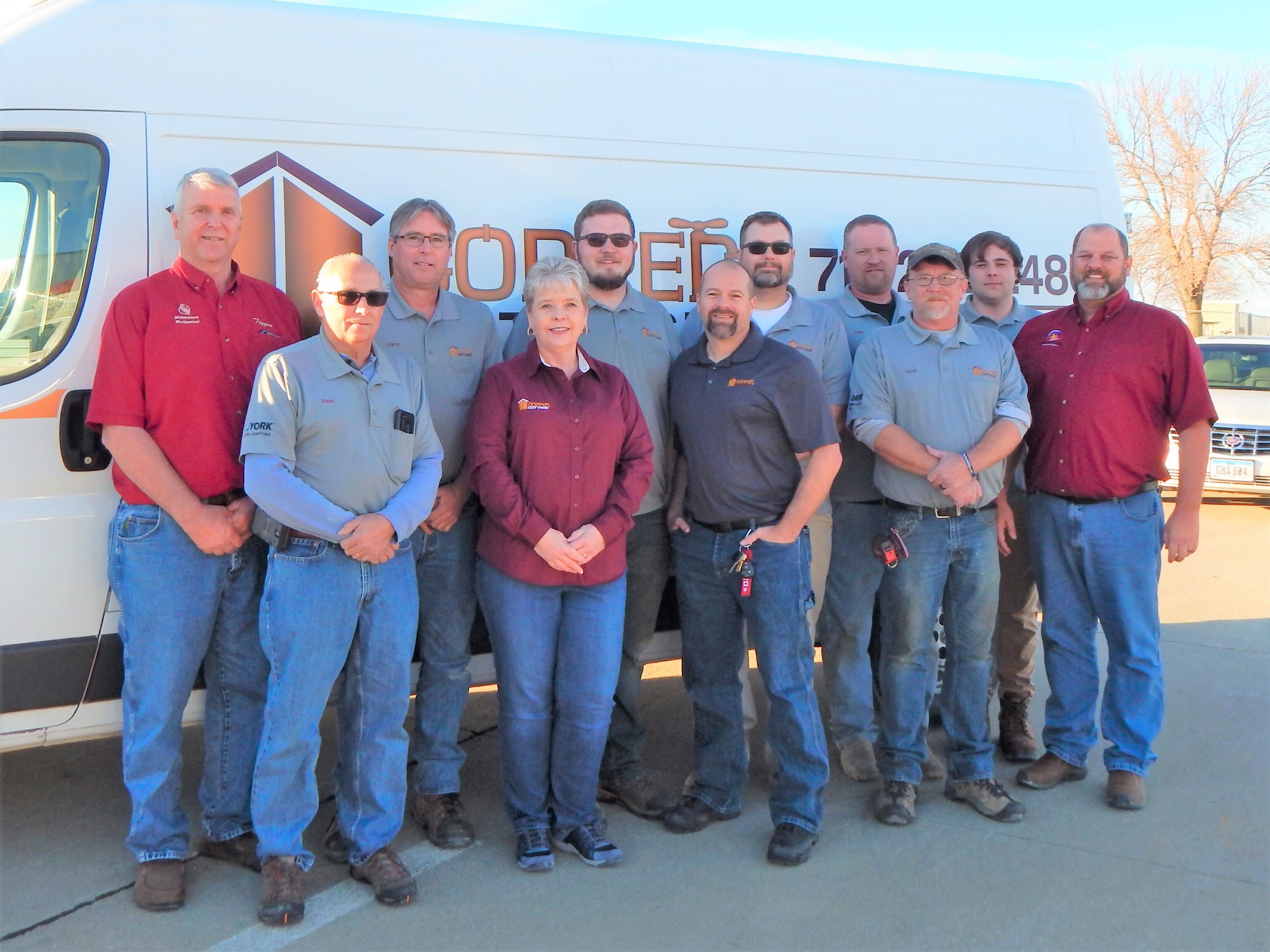 At Copper Cottage, we offer a wide range of HVAC and plumbing services in Spencer, including:
Heat Pump Services
Rooftop Unit Repair & Replacement
Gas Line Installation
Waste & Water Line Repair
Plumbing Fixture Repair & Replacement
When customers choose Copper Cottage for their plumbing, heating, and air conditioning services in Spencer, they are confident and secure in the knowledge they are being served by the most experienced and educated technicians in the community. Customers receive only the best service when they choose our team because we provide thorough training to hone our specialists' skills.
Our Spencer HVAC & plumbing reputation is important to us, and we are proud of the quality services we offer and the stellar team of professionals on our staff. Every team member is an expert in their craft and role, so you can rest easy knowing we have solutions to even the most complex plumbing and HVAC issues.
We offer customers a wide selection of products and services, and Copper Cottage at 712-214-8560 or contact us online
Proudly Serving Spencer and Local Communities
For quality services, call on our specialists to take care of your plumbing and HVAC needs. We offer a full range of our services throughout Spencer and its surrounding areas including:
Okoboji
Estherville
Emmetsburg
Storm Lake
Sheldon
Jackson
You can be assured that when you put your trust in our team, our experienced technicians will have the tools and skills needed to meet all of your needs. We pride ourselves on our quality workmanship and will make sure each job is done quickly and efficiently.
Experienced, Reliable, & Knowledgeable Service Providers
We have almost four decades of experience in the industry, and our customers have come to realize experience is the best indicator of hard work, knowledge, and problem-solving ability. We work hard to exceed our customer's expectations and deliver only the best products and solutions available. We educate our team to ensure they are trained on the leading solutions and tools in our industry.
In addition to unmatched training and knowledge, our customers also have access to one of the largest teams of professional Spencer plumbing and HVAC specialists in the area. We have over 300 employees and 11 trucks at our disposal to ensure that when our customers need us, we can respond at a moment's notice.
We have cemented our reputation in Spencer as the leading provider of HVAC and plumbing products and services. We have become known for our highly trained specialists and our access to the highest quality products and solutions.
Providing Elite Customer Care Around the Clock
There's no such thing as a convenient emergency, which is why our team is always available for your emergency plumbing, heating, or cooling system failures. Our customers know they can call the experts at Copper Cottage at any time, and we will answer the call! We are available to our customers 24/7 for repair services that need immediate attention.
We have worked hard to build a reputation that is synonymous with quality and expertise. We have confidence in our ability to provide every customer with the best products and services in Spencer, and we provide a 1-year labor warranty on all of our work.
We offer fast & reliable 24-hour emergency HVAC and plumbing service in Spencer and surrounding communities. Call the experts from Copper Cottage at 712-214-8560 or contact us online to schedule an appointment or emergency repairs.

Our Customers Think
We're Pretty Fly
"Knowledgeable, experienced, friendly. Only place I will call now. Best in Sioux Falls!"

Fran P.

"Will always be using Copper Cottage for our AC/Heat/Plumbing needs. They have been so helpful getting us in when our (furnace) was needing to be replaced. I appreciate Joel and his team so so much!"

Samantha D.

"Our old water heater had a horrible leak. We purchased a new gas water heater, and the service men were great. They handled my dog, Buddy, wanting to say hi every time they came up and down the stairs. The plumbing was rerouted, and the new water heater wa"

JJ W.

"Always prompt, and the tech who came to fix the AC had it up and running in no time. That's why I call Copper Cottage when something goes bad with the HVAC system."

Teri S.

"Thank you for doing great work! Nate did a great job and very professional!"

Wes G.